Kittamaqundi Community is an independent, ecumenical Christian community that welcomes everyone - whoever you are and however you got here. People of all races, ethnicities, political views, sexual orientations, religious and educational backgrounds, and physical abilities are valued members of our community.
---
This is our story ...
Kittamaqundi Community Church was founded by a small group of local residents who had been attending the Church of the Savior in Washington, D.C.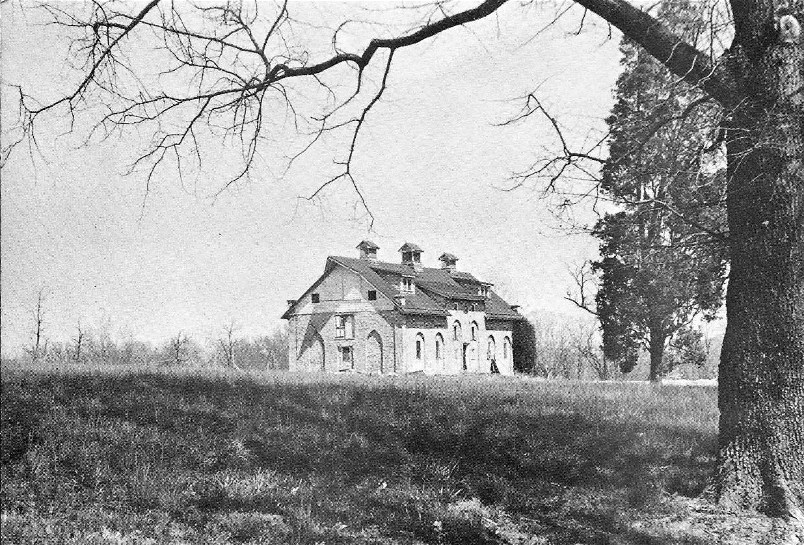 After much discussion and prayer, they identified the call of God in their lives and decided to form their own church in the "new city" of Columbia, Maryland.
At first, the small group met in each other's homes. Then, on January 5, 1969, Kittamaqundi Community Church was born when the members held their first public worship service at King's Contrivance Restaurant.
Later that year, the church moved to Oakland Manor in Columbia's Town Center, where services were held over the next three years.
In 1970, KC contracted with the town of Columbia to purchase the nearby Oliver's Carriage House, which then was part of Oakland Manor. That purchase was completed on May 26, 1972, and church services were moved here.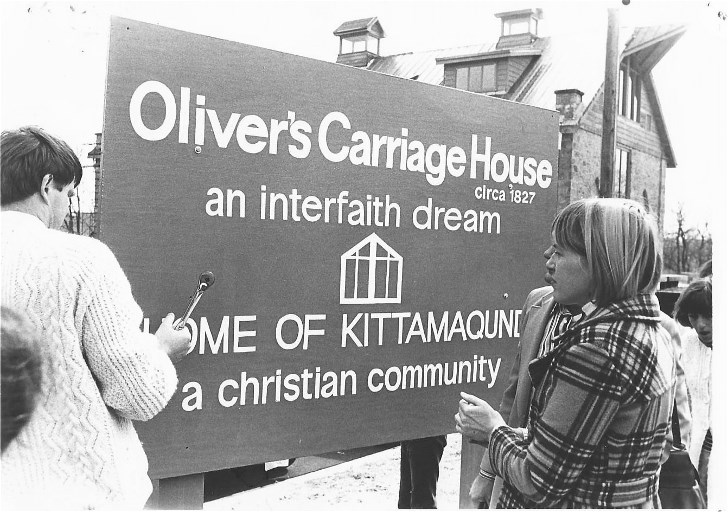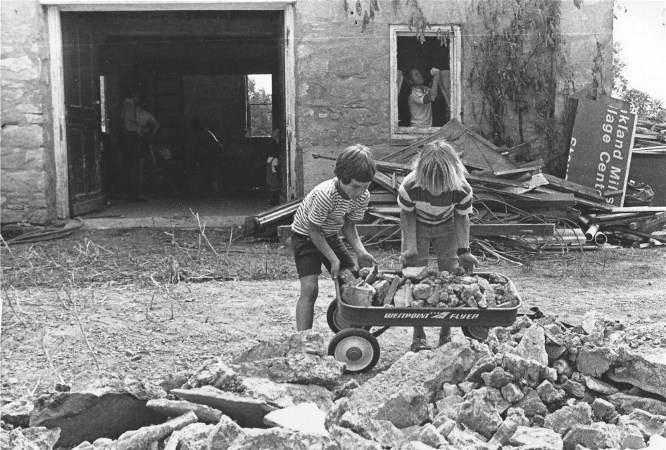 On Labor Day, 1973, the community began renovating the Carriage House. That work was completed by 1977, and KC's first worship service in its newly renovated building was held on Easter Sunday, April 10, 1977.
Since its beginning, Kittamaqundi Community has included all people who come together for worship, meetings or other events. In fact, our name, Kittamaqundi, is a Native American word that means "gathering place."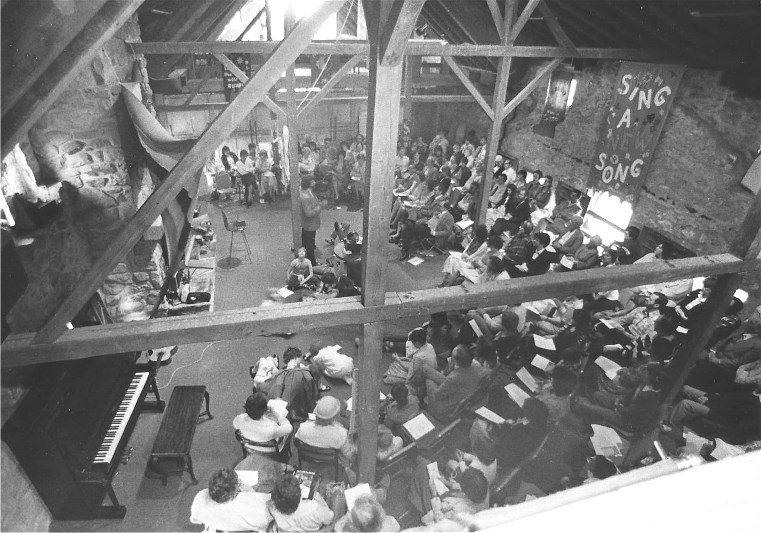 We invite you to come join us and be part of our "history."
(Photos by Wally Howard)
... and this is our Faith Statement
Kittamaqundi Community believes that God, the Creator, has a vision of wholeness and reconciliation for the world. That vision is manifested in peace, compassion and mercy, economic and social justice, relationship to and co-creativity with God, and a deep respect for the earth.
We believe God's vision is fulfilled in Jesus' life and teachings. Through the mystery of Jesus' death and resurrection, God opens up to the world a new reality.
At Kittamaqundi Community, we are being transformed by the Holy Spirit into the fullness of that new reality. Individually and communally, we commit to grow into fuller relationship with Christ, both spiritually and in the practical affairs of life.
Our inward transformation is marked by a disciplined life that includes daily prayer, weekly worship, regular scripture study and the sacrificial giving of our time and financial resources. Our outward transformation is marked by mission through small groups acting in fellowship with the poor, the afflicted and others who suffer injustice in our society.